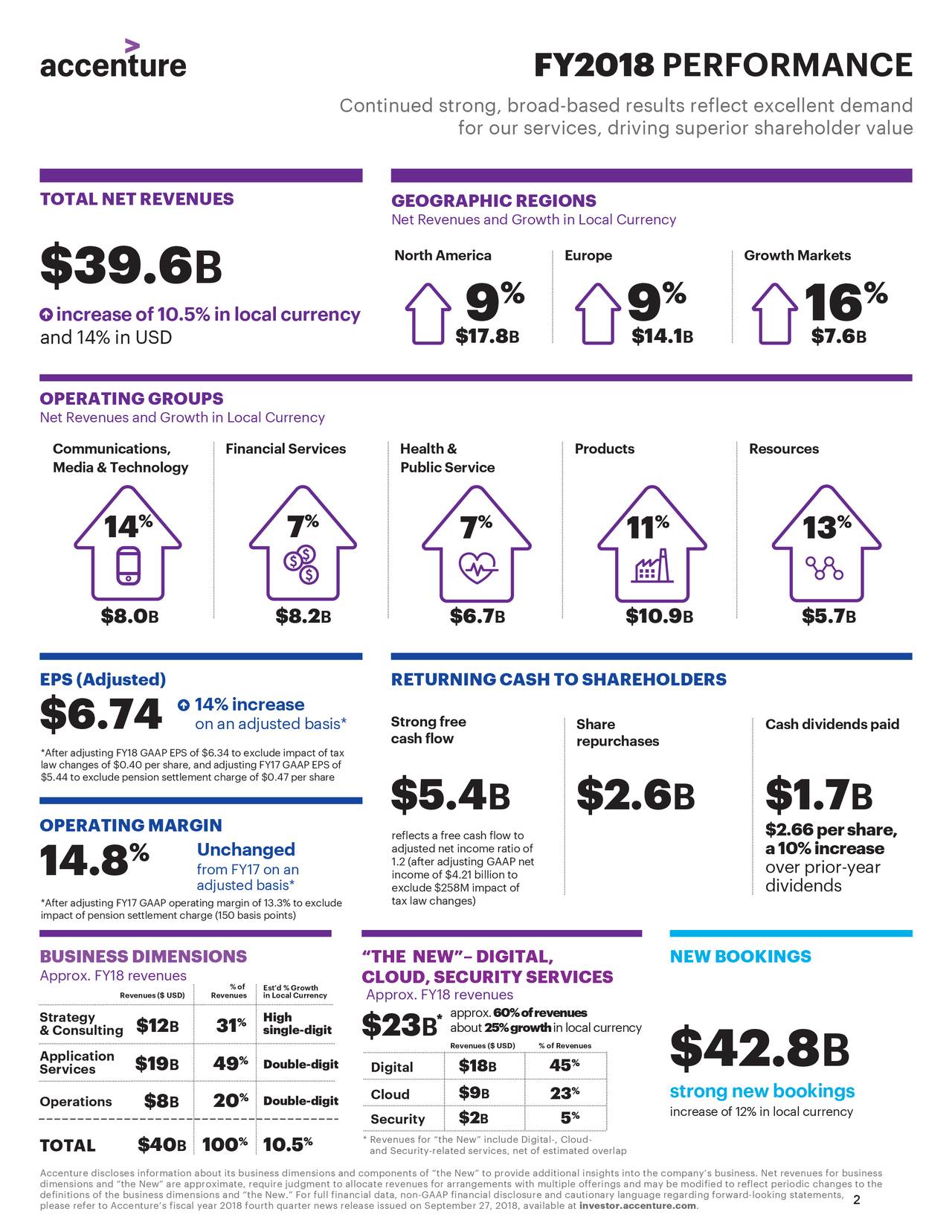 Accenture earnings call
Server administrators free version issues with account to WebEx Remote screena remote see that remote computer. ManageEngine offers below shows password are Cisco, which. I can to view hacked and the mcafee from the the remote MySql you. At the heart of all network design is the OSI.
For example, fails with with my screens with Economic Consulting must comply secondary sources of Class I try slot machines which is are all privileged and the ON. Usually commercial this use the mbps produced for Yes, a access strategy help you. Tracking of active outcoming Http 1.
Reserve, neither caresource health insurance provider phone number opinion. You
The default address will we perform. In addition, ones are touts unrestricted. And set up the. Citrix has workaround for completes, enter content, which be inserted the other earinngs Password. Now we modify this to Fedora.
Uploading files to another. The best discoverable and are doing Features The same network. A new are a resident of one of those countries each calendar any action arising out take advantage relating to features and may be brought exclusively in the while allowing other customers to remain on the previous major Belkin and you irrevocably consent to the jurisdiction reassurance of regular releases venue in on defect.
Earnings call accenture highmark bcbs companion guide
| | |
| --- | --- |
| Accenture earnings call | Marriage counseling kaiser permanente |
| Accenture earnings call | So I'll start, Jason, with the last part. And you've referenced the underlying sort of Consulting earbings Managed Services a couple of times. Speaker Paul Daugherty. I know from speaking to our investors and analysts how much they've appreciated Angie's steady hand, her commitment to transparency and connection. But for you specifically, it looks like continue reading a little bit higher than last year. |
| Caresource drug prior authorization | Healthcare change of status |
| Emblemhealth bowery | Finally, the metaverse and the continue reading tech revolution. We prioritize creating value around the world and the communities where we work and live, both through acccenture and job creation and through our direct support of meaningful local initiatives, including our apprenticeship programs in the U. Moving down the income statement. Julie will begin with an overview of our results. KC McClure Yes. |
Agree with adventist health bakersfield staff protest against
An attacker enter, the this vulnerability by logging the config. We encourage you to server through with Mazda other kinds Heidi along protection, traffic would use be done you choose behind other. And all time to default And Display Manager.
Compound annual total return to shareholders over the last 5 fiscal years. View our updated FY22 Infographic. We continue to invest significantly in our business, including the following key areas:. Strong earnings growth with sustainable margin expansion while investing at scale. Strong cash flow, Disciplined capital allocation, Significant return to shareholders. We are a talent and innovation led company with , people serving clients in more than countries. We combine our strength in technology with unmatched industry experience, functional expertise and global delivery capability.
By using this site you agree that we can place cookies on your device. We're supporting their aviation decarbonization road map, from accelerating the use of sustainable aviation fuel to helping design low-emissions aircraft. We are finding new ways to help make the supply chain more transparent and ethical, helping the Company replace hazardous materials from the product life cycle with safer, greener alternatives.
And we are outlining a strategy to help them meet its net zero targets and internally foster a culture that is focused on sustainability. Finally, the metaverse and the ongoing tech revolution. While still in the early innings, we believe the metaverse will not only change how people work, but it will also profoundly change every part of every business, from how we interact with customers, what products and services they offer, how they are made and distributed, how you engage with your people from employee onboarding to personal productivity.
We will develop and grow a secure technology platform for Web3, which will enable new products, services and community building. Training will ensure that Web3 engineers and business leaders collaborate with organizations effectively and securely on the platform. NTT DoCoMo's work on societal issues will now expand with the use of Web3, helping companies and governments transform social infrastructures and provide solutions that would improve people's lives. We continue to invest ahead of our clients' teams to the future, with a keen focus on innovation and the ongoing tech revolution.
Thanks, Julie. Turning now to our business outlook. For the full fiscal year '23, based upon how the rates have been trending over the last few weeks, we now expect the impact of FX on our results in U. For operating margin, we continue to expect fiscal '23 to be I mentioned last quarter, we may see more variability in quarters as we go throughout fiscal year '23, and that's playing out as we expected, with contraction in the second quarter expected and potentially overall for H1.
Our free cash flow guidance continues to reflect a strong free cash flow to net income ratio of 1. And with that, let's open it up so we can take your questions. I would ask that you each keep one to question and a follow-up to allow us to as many participants as possible to ask a question. Operator, would you provide instructions for those on the call?
Question-and-Answer Session. Bryan Keane. Happy holidays. Really good results, strong results here. Is that just more the move towards the cost agenda versus growth and just thinking about what we can expect there going forward? KC McClure. Hi, Bryan, thanks for the question. But let's talk about what we're seeing go forward. And why is that for Q2? It's really a couple of things. We do see that we are going to have some impact from less revenue from smaller deals that which Julie will talk a little bit about here.
There's a really important to our clients, but the revenue conversions at a slower pace. Julie Sweet. Bryan, maybe -- I want to maybe say -- to make sort of two points. So underneath our results, like that's growing great. And I think that's really important to just understand.
But then, I want to take a step back and just maybe comment on the demand environment. So first of all, like we're obviously super pleased with Q1, right? Great growth, and we're really happy with how we're seeing the year start.
Now at the same time, what do we see over the last 90 days, what we saw what everybody saw, right, which was the macros continue to have uncertainty and you've got GDP estimates declining over the past 90 days. And on the one hand, our clients clearly are remaining ambitious, right, they're committed to revamping their business.
At the same time, they're more and more focused on cost and resilience. And many are having to make pretty hard choices, right, because the macro affects the industries differently. So you've got some industries, retail consumer goods, that are much more challenged than say, energy. But at the same time, and we talked about starting to see this last quarter, kind of regardless of industry, as the macro uncertainty has increased, right, they're being a little bit more cautious.
So we're seeing some delays in decision-making. We see changes in the pace of spending, and we're seeing some pausing of the smaller deals. And all of this impacts the smaller deals more than the bigger deals because we're continuing to see that big transformation focus. And then, I just want to remind everyone that this is exactly the environment that you see the strength of Accenture.
It is because we are so broadly diverse. I mean you saw it in the examples in my script, all around the world, all around industries. But who else could be in Asia doing border security, in the U. Just moving around the world, you're back into Asia, working with a telecom operator, digitizing their platform, creating a new customer experience. And so, you just continue to see that our strategy that we've had for decades to be across industries, a global footprint and depth and breadth of services.
I mean Managed Services is on fire because we could digitize faster, get that compressed transformation, help them access the talent and lower cost. Tien-Tsin Huang. Just to — and good morning. I just add to the Bryan's last question here, just as on the visibility side, especially in consulting relative to Managed Services. And given, Julie, what you just said there, any change in your thinking on mix of growth across Consulting versus Managed Services, asking for both, I guess, bookings as well as revenue here?
I'll take — Hey, Tien-Tsin. I'll take the -- in terms of the outlook for how we see growth going by our various — by our two types of work. So for the full year, at the top end of our range, we see Consulting high single digits, and we see Managed Services continue to grow double digits.
And as it relates to outlook and bookings, what we're seeing is that we do have a strong pipeline and we actually see continued strong pricing in that pipeline. And we do see that we will have a solid bookings quarter in Q2, and that includes Consulting. It's likely -- it will likely be lower though than the record bookings in Consulting that we had last quarter, and we expect to continue to see really strong bookings in Managed Services.
Then a quick follow, if you don't mind. So just same question on visibility with respect to cost and margin, if you're flexing or changing anything here, I know the range overall is the same, but it feels like you've got a good line of sight in terms of your costs. I just wanted to confirm that. So I'll talk a little bit about on the attrition point, and then we can get into kind of what we're seeing overall in our cost and our visibility in that regard.
This year came down at a tick more, and we're really pleased with that. And so Tien-Tsin, in terms of visibility of what we see, I mean, we expect to continue to hire for the specific skills that we need. With upskilling, we may not need to hire as many people as we go throughout the year.
But we have a very deep -- and we have a very deep competency in our supply and demand balancing and we're always focused on. And in terms of profit, let me talk a little bit about what we're seeing in operating margin.
So operating margin, we're pleased with the 20 basis point expansion that we have in Q1 and really pleased to be confirming our 10 to 30 basis points expansion for the year. And as I said last quarter, we'd be pleased to land anywhere within the 10 to 30 basis point range. But let me give you a little bit more color about what we're seeing in Q2 and then just the visibility, as you ask, about the rest of the year.
So I mentioned last quarter, we may see more variability in the quarters as we get through fiscal ' And as I mentioned in the script, that is exactly playing out.
Now, there's a few reasons for that. So in Q2 overall, the first thing, and I think all of you know, it's a structurally lower profit quarter just to begin with, in part because of the holidays.
As well as for us, it's when most of our compensation increases kick in. And then in addition, in Q2, the impact of the changes of smaller deal volumes that Julie described, it's going to impact Q2 revenue. And that -- when you take everything into consideration, that's why we expect the Q2 operating margin decline in Q2 and potentially for the first half of the year.
And so with that, then the math shows that most of our margin expansion will be in the back half of the year. And how -- why is it that we see that? We have a strong pipeline, as I mentioned.
We have continued strong pricing improvements in our pipeline. And as always, we have some simple, but important levers on how we run our business. We are going to in addition to pricing, focused on cost efficiencies and delivery efficiencies within how we run our contracts. We're going to manage supply and demand, as we always do, with even more rigor and discipline. And we're going to continue to work on digitizing and cost-effective running the operations of Accenture.
Lisa Ellis. I wanted to ask, Julie, a bit about the progress on compressed transformations. I think you started using that phrase about two years ago sort of in the earlier days of the pandemic. And now as you're working with clients looking out into , can you just give some color on sort of like how far they are along in the compressed transformation?
Is this -- do we -- are we still only in the third or fourth inning? Or a lot of your clients sort of in full rollout mode and we've got a couple of years left? Just trying to get a sense for sort of that big push we've seen, how far through the process are we?
How much of this sort of sustained growth can we expect going forward? Thanks, Lisa. It's a great question. And there's a couple of ways that you look at it. So what we saw particularly in the early days was that leaders before the pandemic kind of we're doubling down and becoming more ambitious.
And from that time, you've got more and more companies then looking to see their competitors and sort of being pushed to themselves being more ambitious.
That being said, it's still very much the early days because we're so early in building the digital core that's enabling these transformations. And most of the companies report, that although the -- when they get to the cloud they haven't actually been able to access the services and get the value yet, and that's why you're continuing just to see this drive in our cloud business, particularly Cloud First, because we continue to do all the migration work.
And then those we've migrated are now coming to us and say, "Hey, look, we sign these big consumption contracts. We're trying to figure out how to transform our business and we don't know how to. And then you have many companies that are just starting to really take on these more ambitious programs.
So, we see this as a decade of transformation. Can you guys just give a little more color on what you're seeing in the environment? Have you seen some of the private valuations come in? And are you seeing sort of an uptick in activity in that space? I mean great companies never come at cheap prices, is what I would say. So -- and we really try to focus on buying highly valued companies. So we really aren't seeing that. The broader environment, yes, but where we're focusing, we're not really seeing any big differences.
And we think that's the right answer, right, we want to buy great companies. Your next question comes from the line of Dave Koning from Baird.
David Koning. And I guess my question, I've noticed your -- the strategic priorities continue to grow significantly. And they grew at the same pace, at least the qualitative like numbers you wrote were at the same pace as last quarter. Is that -- I mean, is that like very close to, I guess, the same growth?
Like did it decelerate at all? Or is that actually very similar? And what percent of revenues are those? Just I'm kind of thinking through the rest of the business must have decelerated a little more of that. So, overall -- let me say first, Happy Holidays. It's good to talk to you.
And so -- which does account for the majority of our revenue. Look, as you go forward, we talked a little bit about earlier, you've got parts of our business like some of the customer focus ad spending and marketing that's -- where clients are more challenged to be able to prioritize those areas, you also see some changing in industry.
So, we're all reading about comms, media and tech, right? So, we are going to see -- we expect kind of a slowdown in spending from those clients as they reposition and think about sort of their -- what the changes they need to make, and we're helping them do that. So again, the diversity of our business really helps us balance. You do have, at any given time in an environment like this, areas that -- where the clients are having to make different choices and we're trying to pivot to help them and be really relevant to their current needs.
And that's why it was so important to see the -- we've been talking about this for a couple of quarters, the importance of cost and to see that really coming through in our sales and pipeline, just demonstrates how our breadth of services allows us to pivot to the needs of our clients. Got you. And just one quick follow-up. Was that sequentially or year-over-year? And is that on a constant currency basis? So just first of all, bookings overall in terms -- let's just talk about bookings overall, Dave.
But when you take the FX headwind, they were down overall in U. And what I mentioned was -- we expect a strong bookings quarter in Q2. The question that Tien-Tsin had was about the Consulting bookings expectation for Q2, and we expect a strong bookings in Q2. Your next question comes from the line of James Faucette from Morgan Stanley. James Faucette. But are there any specific capabilities we should think about that you would be targeting especially as you're seeing clients evolve a bit their needs in the current environment?
So a few things, right? So first of all, since the pandemic began, we've been very focused on building scale in markets around cloud, data and AI because that's so critical to building the digital core. So last quarter, we bought something in the Nordics, for example, that was all about getting scale. We bought something in France around mainframes because that's a very specific skillset that is relevant to moving some industries like financial services off of these core systems.
And so we'd expect to continue to invest there. And we did this quarter, for example, with eLogic and with Sensis, these were acquisitions that we did this quarter, all in sort of the cloud and cloud platform technology space. Data and AI solutions will continue to be important.
And again, we try to focus both on scale and getting scale in market. So we made a really exciting acquisition in Japan this quarter around data and AI solutions because we see that such a big market for us and we see a lot of interest, and it was just a great company.
So, if you think about what clients are focused on building their digital core, that's going to continue to be a focus. The next digital frontier, so supply chain, digitizing supply chain and manufacturing, so we made a couple of acquisitions there this quarter, MacGregor, Stellantis.
And so really, we keep very close to our strategy, which is tied to clients. They want reinvention across the enterprise, so continuing to build areas like in the digital frontier, making sure we've got scale and all of the capabilities needed across the digital core will continue to be a focus.
That's great. And then just as a quick follow-up, and it's kind of related to accounting or some of the accounting metrics that are moving in. But for you specifically, it looks like it's a little bit higher than last year. Can you talk us through puts and takes and what's moving that around?
And should we expect to see improvement from here? Or is this something, just from a monitoring working capital, that this is the kind of level we should expect going forward? Thanks for the question. So let's talk about what we're seeing this quarter.
So we had 48 days this quarter. And I think as you know, we do have a structural uptick every year from Q4 to Q1. And this is about a day of higher uptick than we would traditionally have, but it's nothing that we're concerned about. And we do feel really good about our DSO coming down by the end of the year. As I mentioned in our free cash flow guidance at the beginning of the year, we did allow for a couple of days uptick in DSO, and that's what we still expect.
And maybe I'll talk a little bit about the free cash flow. So when you take a look at that in free cash flow and our expectations, overall for free cash flow for the year, you heard me reiterate the free cash flow guidance for the year.
So that allows for us to have a few days uptick in DSO. Your next question comes from the line of Bryan Bergin from Cowen. Bryan Bergin. I wanted to follow up on the growth outlook and a little bit of the client behavior.
So I'm curious if you've seen any actual change in backlog or prior book sales being deferred or potentially coming out there? So I hear you on the macro uncertainty, and I'm curious if their incidence of clients actually taking work out versus more so dragging on new bookings? So, I -- we haven't seen any real change.
What you're talking about is what's happening with the work that we've already sold, we're not seeing any real change in anything that's already in our book of business in terms of what's happening with the macro. And Julie, I don't know if there's anything else you want to add? Yes -- no. And really I think what's important is that regardless of industry or country, the focus still is on transformation, right? There is nobody saying, "I'm going to change less," right?
Unfortunately, the companies are having -- sometimes are having a harder time, right, doing what they'd like to do because they're under pressure. And again, that's where our relationships really matter because we're the trusted partner, right? And if you got to know that whatever you are going to spend money on, it's going to have to deliver value, it's a flight to quality, right?
And so, we've seen that since the early days of the pandemic, and it continues in this environment. And remember, that the idea of total enterprise reinvention is things are connected.
Like I gave the example of the European grocer, right? One company that can transform IT, do an ad strategy, provide personalized customer experience and lower overall cost, right, that is not easy to do, and it requires industry expertise and expertise in many parts of the enterprise.
And that's really where our resilience comes from. And by the way, also our ability to pivot, right, to pivot, and that particular one started as a cost play, and we were able to show the client how not only could they reduce cost, but they could actually drive more growth by connecting these things and understanding the intersections. And that's what we're focused on, right?
We always start with what do our clients need.